FAREWELL PARTY-2K19 @Anand College of Pharmacy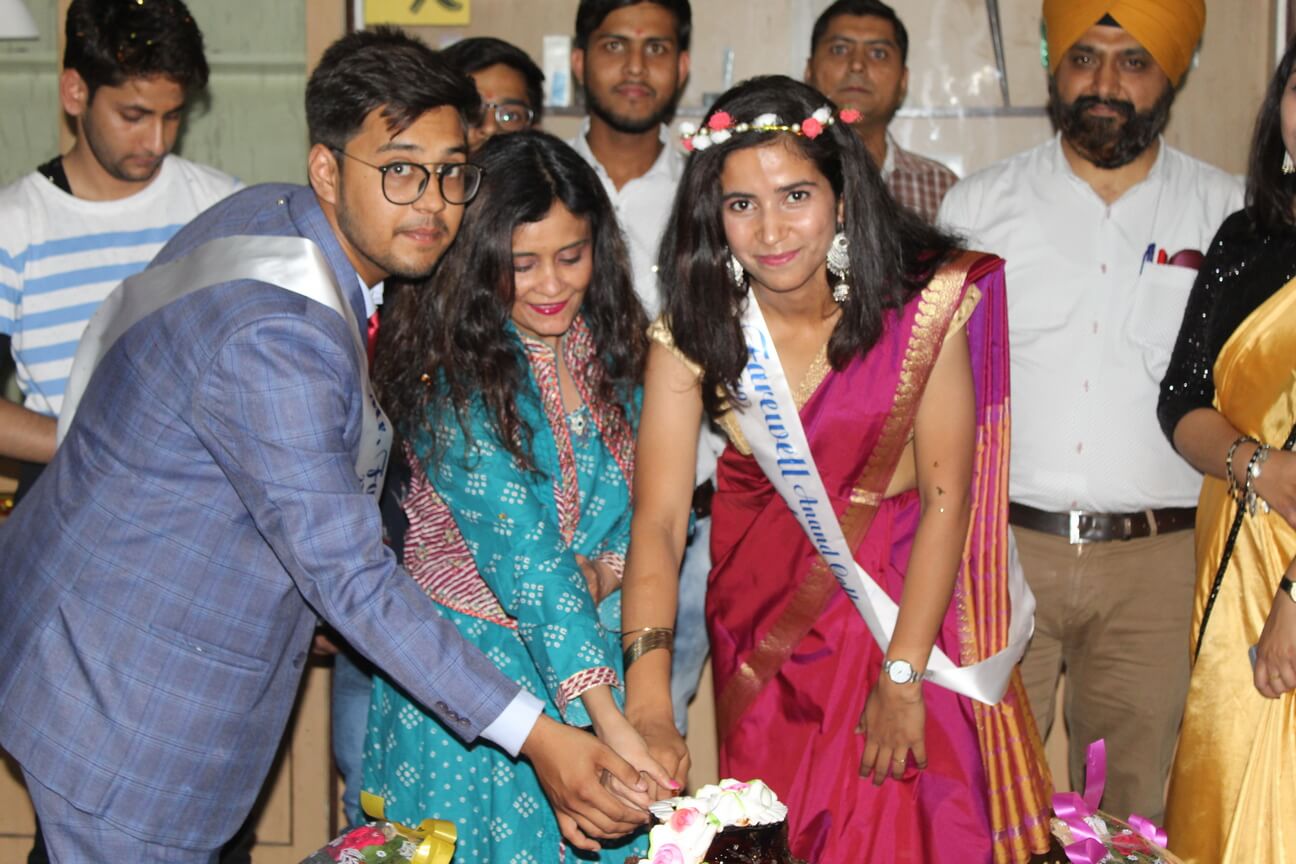 A farewell party was organized on 24th April 2019 for B. Pharm Final Year Seniors (batch 2015-19) at Raman Hall of Anand Engineering Technical Campus.
Event was inaugurated with the worship of goddess Saraswati. Students were addressed by Dr. Kashmira J. Gohil, Dean, Anand College of Pharmacy, emphasizing the need to keep updated and sprucing these skill, aptitude and attitude for getting their coveted job in the chosen field. She also wished them the best of luck in their future endeavors and better future.
Colorful pomp and show was performed by 3rd year students along with 2nd and 1st year students. Kajal, Ibhya Singh and Twinkle Gupta performed a wonderful dance. Other students of 1st and 2nd year also performed various spectacular group dance, mimicry and singing. The program was hosted by Sona Thomas and Kunika Gupta (B. Pharm 3rd Year).
The complete cultural program was well organized by the efforts of Arshad Khan and Deepak Mittal. It was an emotional occasion with many Final Year students reminiscing about the good times they had spent in the institution.
The main Attraction of the event was the ramp walk put up by the juniors to give the seniors an opportunity to showcase their talent on the ramp wherein the aspirants were adjudged for Mr. and Miss farewell by a panel of Judges. Finally, after three rounds, the judges declared the names of winners. Mr. Kartik Singhal as Mr. Farewell-19 and Miss Dimple Parashar were titled as Miss Farewell -19.
Cultural coordinators were Mrs. Preeti Solanki, Dr. Monika Singh, and Dr. Deepali Pandey. Discipline Committee coordinators were Dr. Pankaj Verma and Mr. Gurvinder Pal Singh.
Finally the event closed with presenting the gift & titles to each student of outgoing batch as a token of love & wishing their bright career & happy life ahead. All the juniors thanked the seniors for their guidance over the years. It was followed by vote of thanks.