Digital Classroom
The Teaching-Learning pedagogy used in the classrooms is IT enabled and all classrooms are fitted with LCD projectors and sound systems. The lecture halls can accommodate up to 200 students while the tutorial classes are designed for a strength of 30-40 students. We have a LAN-enabled campus, on which a Learning Management System(LMS) is made available, which can facilitate students to discuss academic topics, submit their assignments online, see their class notes, study through specially designed learning resources, and also refer to reference and digital library.
The Institute has 700 Pentium – IV computer systems with TFT monitors, multimedia kits and 8 servers. A 12 Mbps leased lines for an Internet facility with ISDN backup is installed. Internet browsing can be done from any of the computers in the institute including those in hostels, on a 24 hrs × 7 × 365 days a year.
Campus wide Wi Fi connectivity exists including students hostel rooms, faculty rooms & residences and anywhere in the campus.
Laboratory
| | |
| --- | --- |
| Lab Name | Specially for |
| Computer Lab | B.Pharm |
| Machine Room | B.Pharm |
| Pharmaceutical Chemistry -I | B.Pharm |
| Pharmaceutical Chemistry -II | B.Pharm |
| APP Lab (01) | B.Pharm |
| M.Pharm Research Lab-2 | M.Pharm |
| Pharm. Analysis Lab (01) | B.Pharm |
| Central Instrumentation Room | B.Pharm |
| Microbiology Lab | B.Pharm |
| | |
| --- | --- |
| Lab Name | Specially for |
| Biotechnology Lab | B.Pharm |
| Pharmaceutics Lab (No-1) | B.Pharm |
| Pharmaceutics Lab (No-2) | B.Pharm |
| Pharmaceutics Lab (No-3) | B.Pharm |
| PHARMACEUTICS LAB | D.Pharm |
| PHARMACOGNOSY LAB | D.Pharm |
| | |
| --- | --- |
| Lab Name | Specially for |
| HUMAN ANATOMY PHYSIOLOGY LAB | D.Pharm |
| PHARMACEUTICAL CHEMISTRY LAB | D.Pharm |
| Pharmacology Lab & Musium | B.Pharm |
| M.Pharm. Research Lab-01 | M.Pharm |
| Pharmcognosy Lab | B.Pharm |
Technology
The group recognizes the key role that IT plays in teaching as well as research. Therefore, it is committed to providing computing facilities of the highest standards. A high-speed optical fiber network allows all students to access a range of services across our campus including all computer labs. The computer labs house more than 1091 Computer Systems.
Software used in Pharmacy
| | | | |
| --- | --- | --- | --- |
| S.No | Software Name | Version | Maker |
| 1 | LC Solution | 1.25 | Shimadzu, Japan |
| 2 | UV Probe | 2.33 | Shimadzu, Japan |
| 3 | X-Cology (Experimental Pharmacolgy) | NA | Pragati Books Pvt. Ltd. |
Software
The college has wide range of Software of Microsoft, Oracle platforms. Our labs are equipped with entire suite of Microsoft Product (Windows Server, Windows XP, Visual Studio, NET Server, MS SQL Server-2000) under MSDN Academic Alliance Program besides UNIX, LINUX, Data bases (MS-SQL Server-2000, Oracle 10g).
The Labs are connected to the internet by a 90 mbps leased line. Thereby providing unlimited internet access to students and faculty members. All the Offices, Labs, Cabins of faculty, and hostel rooms have been Provides 24×7 access to Wireless Internet Services throughout the campus.
Video Conferencing:
ACP have a facility of Video Conference with multi site
Central Library
Anand College of Pharmacy College Library aims to support the teaching and learning activity in College & provides the student's smooth support to update their knowledge and to ensure the Optimum utilization of the available resources. The college library accommodated about 100 students at a time.
Library has 12078 academic books and 2784 book bank books
Library has 1006 Print journals updated each year and subscribes to new Journals every year.
Three library cards are given to the B. Pharm, D. Pharm & M. Pharm Students at the time of Admission to issue textbooks, General Books, and periodicals.
The institute runs a "Book Bank "scheme for all students; Students get the complete set of books at the very beginning of each semester.
Regular display of new arrival books & Journals in the Library apart from daily newspapers & Magazines.
10 computer terminals with the latest software and free internet facility are available for students, including career guidance.
Library Collection
| | | |
| --- | --- | --- |
| 1 | Total no of Books in library | 12078 |
| 2 | Book Bank Books in library | 2784 |
| 3 | Total no of  Print Journals (2006–2021) | 1006 |
| 4 | Subscribed  Print Journal for 2022 | 14 |
| 5 | Extra reading Books | 55 |
Sports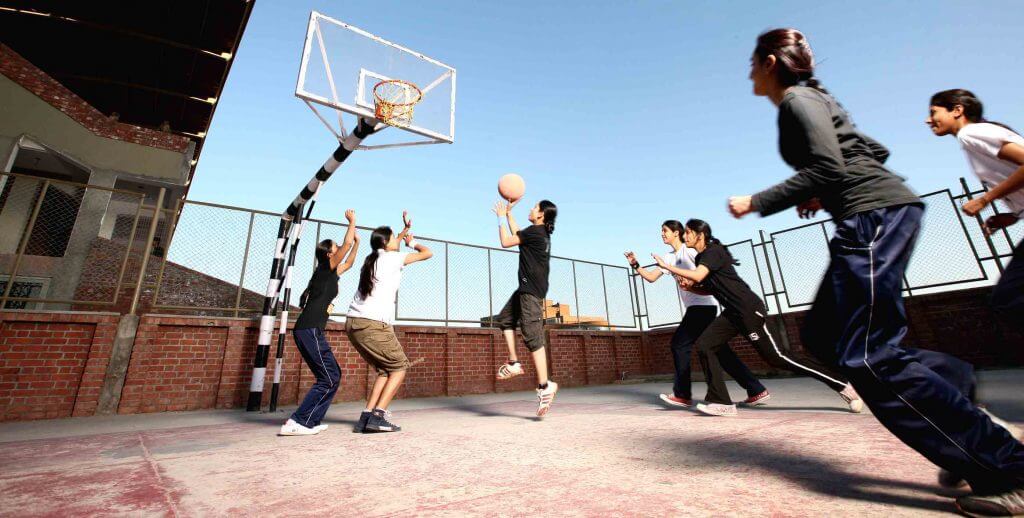 Events of athletics Track- Sprints race 50 m., 55 m., 60 m., 100 m., 150 m., 200 m., 300 m., 400 m., 500 m.

 Hurdles

50 m., 55 m., 60 m., 100 m., 110 m., 400 m.

 Middle distance Race

800 m., 1500 m., 3000 m.

 Long distance Race

5000 m., 10,000 m.

 Relays Race 4 × 100 m., 4 × 200 m., 4 × 400 m., 4 × 800 m., 4 × 500 m.

Field Throws

Discus, Hammer, Javelin, Shot put throw.

Jumps

High jump, Long jump, Triple jump

Pentathlon, Heptathlon

N.C.C. ONE COY ARMY WING (BOYS & GIRLS)
Indoor sports activities

International standard Squash courts- 03
International standard Badminton -01
table-tannis-02
Multi-station Gymnasiums-02
Pool and billiards -02
Carrom-10
Chess-10

Outdoor sports activities

International standard cricket ground -01
International standard Football ground-01
International standard volleyball courts-02
International standard basketball courts-01
International standard tennis courts-01
International standard 400 M. athletics track 6 lanes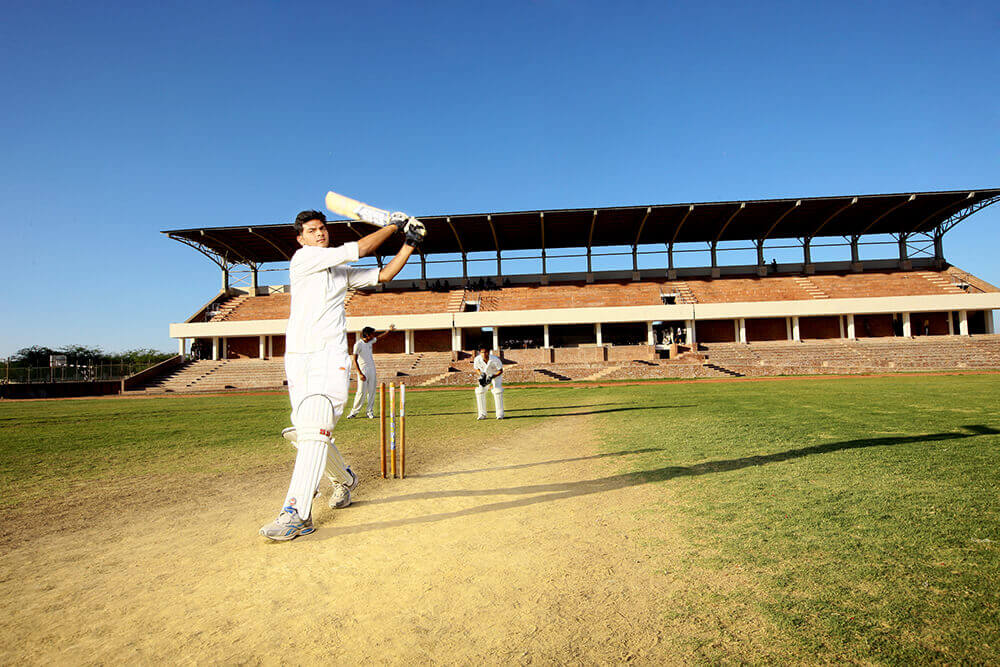 In the modern scenario wherein there is cut throat competition of being successful, the life of a normal man & woman has no place for patience and time for refining the soul. When all the comforts and materialistic things fail to provide satisfaction and peace to life, sports and physical education comes into picture.
It's an urgent need of the time to incorporate sports activities for the evolution of human, from just a student or technocrat to a complete man.
Sports Complex: Facilities & Infrastructure:
The college provides its students with a state of art facilities for all kinds of sports and games. A number of indoor and outdoor sports and games are facilitated, namely.
Transportation
Adequate number of buses are available for the day scholar students and staff members coming from the different parts of the city and its surroundings. All the buses are having predefined route and timings. Drivers are experienced and well trained in order to drive properly even in crowd. Almost all the buses are connected from each end of Agra and Mathura to college with appropriate stoppage.
The nearest Railway-Station & most convenient is "Raja ki Mandi" Agra; or if the train does not have a stoppage there, Agra Cantt  is the next best option & students should reach Bhagwan Talkies for availing transport as described above. Those alighting at "Mathura Junction" can avail buses from the Mathura Bus Stand (ISBT).
Other Amenities
Cafeteria
Amenities centre is located within the campus including a cafeteria and a shopping arcade for the use of the students and Staff, providing all necessary articles and food stuffs of daily use, (on a paid basis), a juice counter etc. are in right place to meet the needs of the students.
24 hour Internet facility
Electric Power Generating sets
Coffee & Snacks shop.
24X7 Medical Facility within the campus
Water treatment Plant
2 vans available in college campus
Faculty quarters within the campus
Two Generators of 500 KVA & 250 KVA are available for 24 hours power supply in the college campus