Free Tablet distribution to students of Anand College of Pharmacy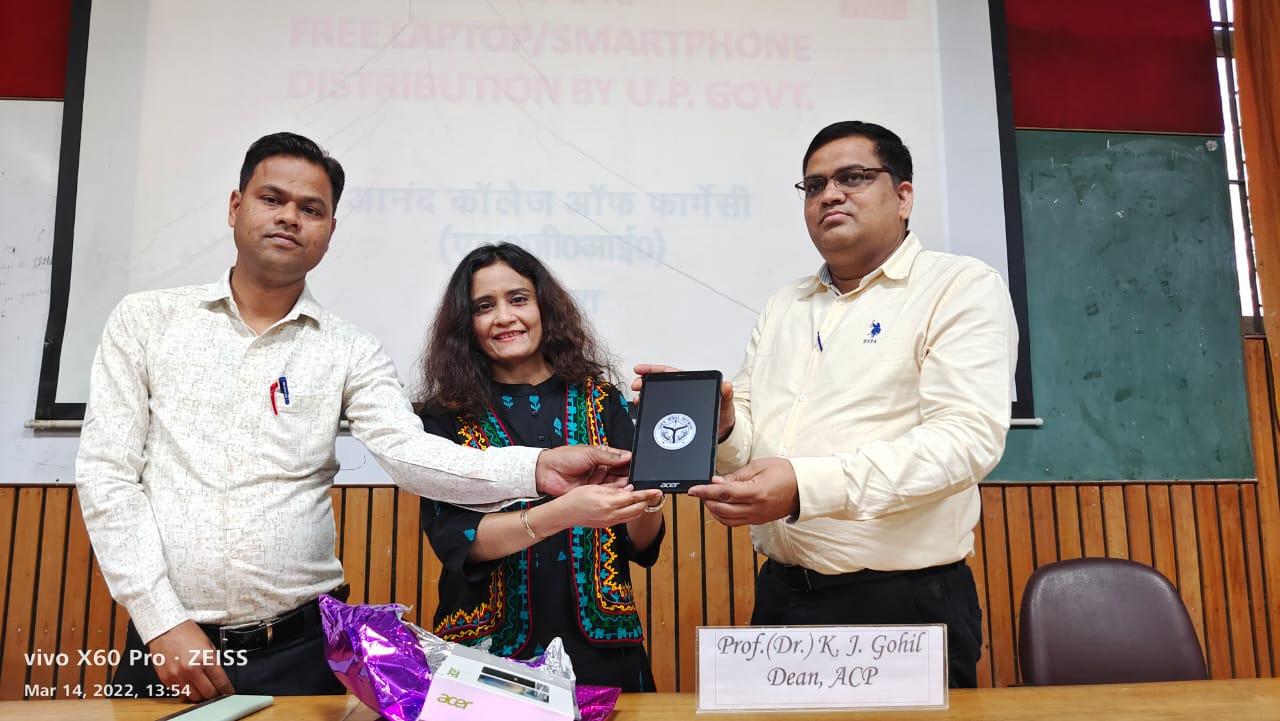 Free Tablet distribution to students of Anand College of Pharmacy under Digishakti scheme launched by U.P. Government 
Pharm. students of Anand College of Pharmacy, Sharda group of institutions, Agra received the free digital tablets under Digishakti scheme launched by U.P Government on 14/03/22 for the technical upgrade as a part of ICT based education.
Prof. (Dr.) Kashmira J. Gohil, Dean applauded the commending steps  taken by U. P. Government under Digishakti portal for complementary distribution of   laptops, Tablets or Smartphones in various selected educational institutions for digital and technical empowerment of students and congratulated all  the students of D. Pharm. for being benefited and empowered by this scheme. She also informed students that in addition to it, the educational and career-related contents would also be provided to the beneficiaries.
Prof. (Dr.) Gyanendra Kumar Sharma, CAC also congratulated all the students. All Students were pleased and excited after receiving tablets and shared their feedback enthusiastically.
Mr. Vikas Sharma, Asst. Registrar presented the vote of thanks.  The Executive Vice president of the SGI group Prof. V. K. Sharma and Hon. Vice-chairman Shri Y. K. Gupta conveyed their gracious pleasure and blessings to all beneficiary students on the occasion.