Teacher's Day Celebration at Anand College of Pharmacy on 5th sept 2019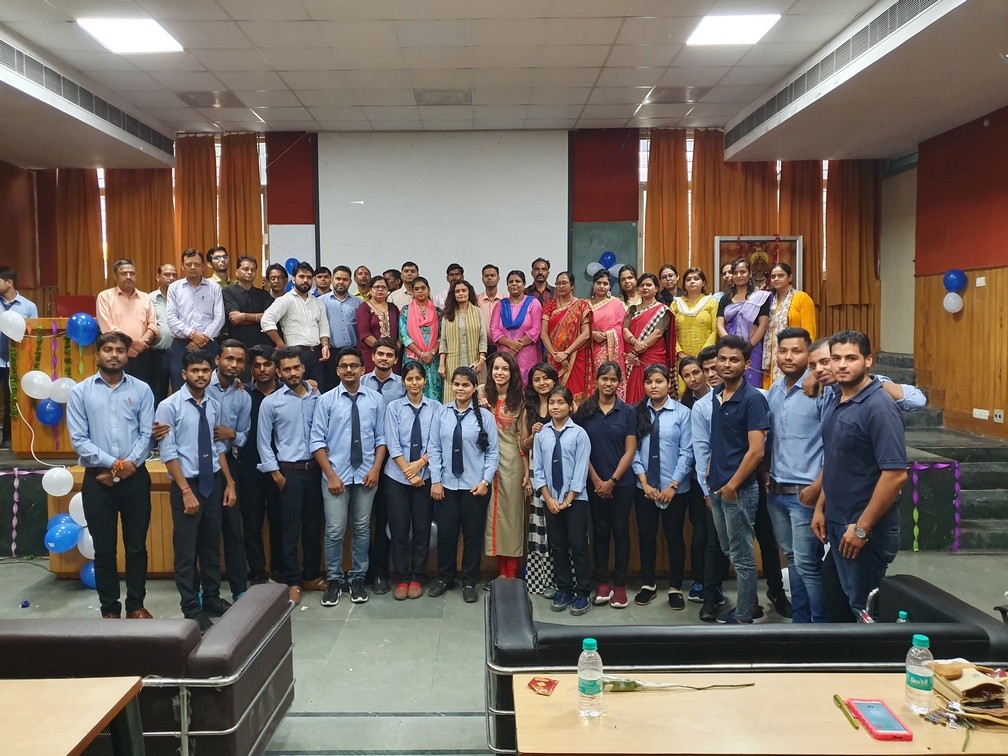 A teacher's day was celebrated by students of Anand College of Pharmacy's on 5th September 2019 in Radhakrishnan Hall to pay homage to the teachers.
The significance of Teacher's day was highlighted with future message in the address by Dr. Kashmira J. Gohil (Dean, ACP) .
A beautiful Documentary on the complete life of Dr. Sarvepalli Radhakrishnan was presented Manish kumar (B.Pharm Final year student). Students of B.Pharm Performed several cultural activities and also prepared a documentary sharing old moments with Faculties.
All the senior faculties gave message of obedience – discipline, sincerity, hard work towards course work along with extracurricular activities for holistic development to all the students present.
Cultural Co-ordinators were Dr. Monika Singh (Asst. Prof.) and Mrs. Preeti Solanki (Asst. Prof.).
At the end of event, a cake cutting ceremony was carried out by students which was proceed by Lunch for all staff.