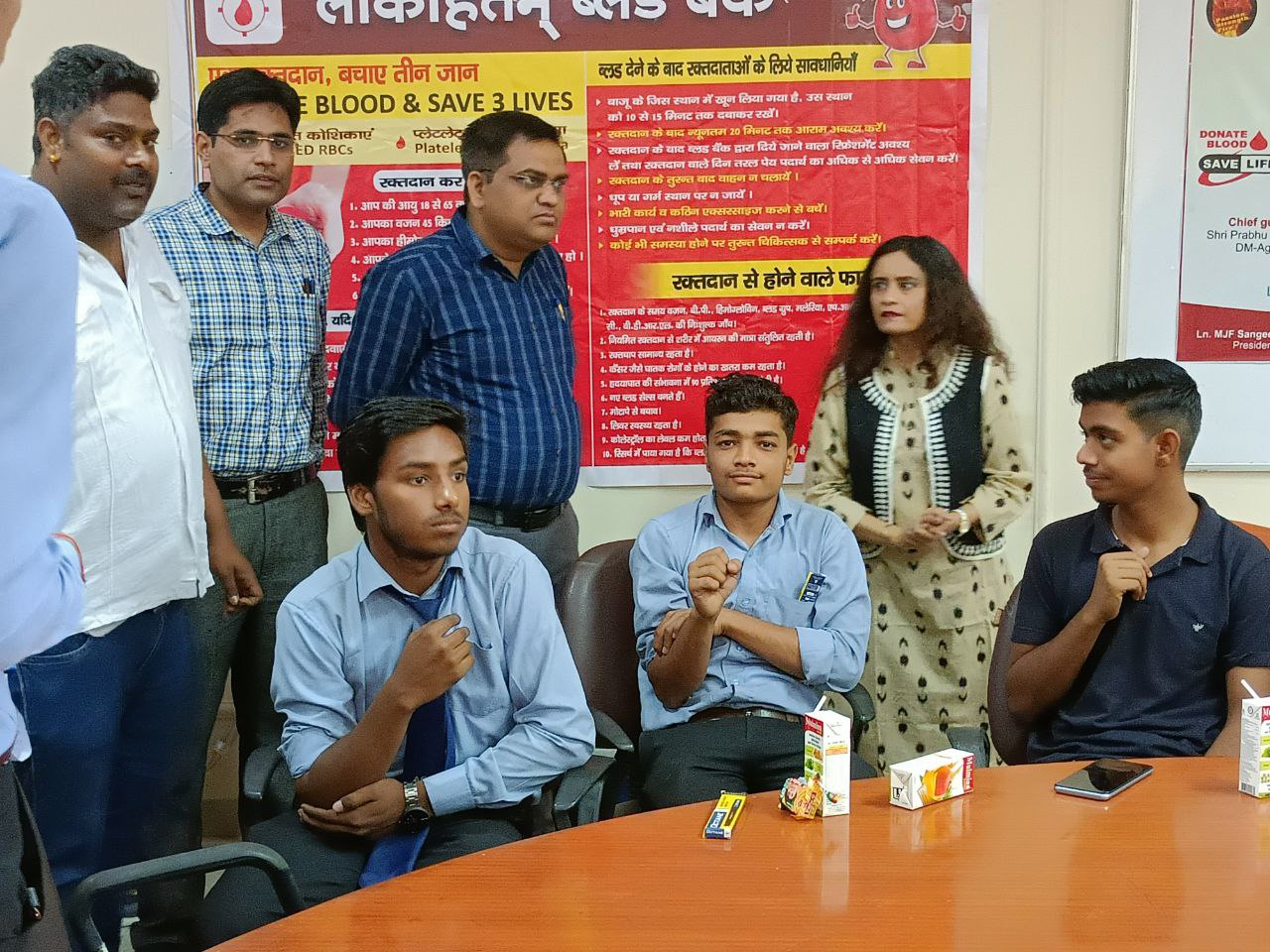 Blood Donation Camp @ Anand College of Pharmacy

Anand College of Pharmacy collaborated with  Anand Engineering College to organize a Blood Donation Camp in Anand campus, Agra on 22nd April 2022. Students and faculty members of Anand College of Pharmacy actively participated in the event to donate blood to Lokhitam Blood Bank, Kamla Nagar. More than 50 students of the college donated blood from a total of 100 participants.
Shri Prabhu N. Singh, District Magistrate- Agra was the chief guest of this event. In this blood donation camp lions club members, Ms. Sangeeta Goyal and Ms. Kalpana were present.
Dean, Anand College of Pharmacy, Prof. (Dr.) K. J. Gohil congratulated Mr. Gaurav Singh Sikarwar (Assistant Professor) for successfully coordinating the blood donation camp from Anand College of Pharmacy along with Dr. Rampal Singh and thanked Hon. Vice-Chairman Shri Y. K. Gupta,  Executive Vice president of the SGI , Prof. V. K. Sharma and director AEC, Dr. Shailendra Singh for giving this opportunity  to fulfill an important social cause.