Anand College of Pharmacy Organized a Guest Lecture on the Mixed Solvency Concept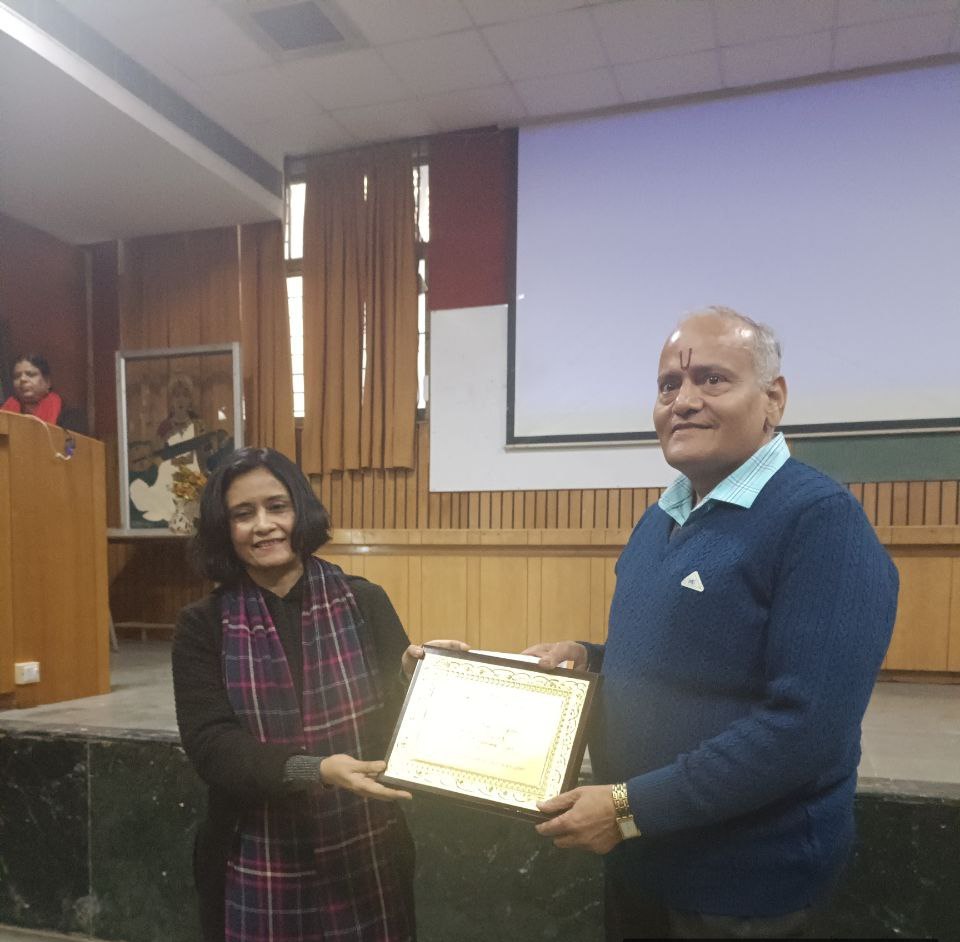 Anand College of Pharmacy, SGI, Agra organized a guest lecture on the topic "Solids shall be alternate sources to replace harmful organic solvents in future'' by Prof. (Dr.) Rajesh Maheshwari, Department of Pharmacy, Shri G. S. Institute of Technology & Science, Indore on 2nd February 2023. The guest speaker has more than 33 years of teaching experience and has published numerous papers in international and national journals. The speaker shared comprehensive knowledge about the progressive replacement of organic solvents by eco-friendly solid alternatives for solubility enhancement which involve remarkable advances within the framework of green analytical chemistry.
Prof. (Dr.) Kashmira J. Gohil, Director, Anand College of Pharmacy appreciated the speaker with a memento and certificate.
More than 150 students attended the guest lecture and benefitted. The students and faculty members interacted with the speaker with great interest and enthusiasm.
Prof. (Dr.) Gyanendra Kumar Sharma (CAC) was the main coordinator of the event. Among the faculty present were Dr. Ritesh Kumar (Associate Professor), Dr. Manish Pal Singh (Associate Professor), Mr. Vikas Sharma (Registrar), Mrs. M. Shamshath Begum (Asst. Prof.) Mr. Gurvinder Pal Singh (Asst. Prof.), Mr. H. K. Pathan (Asst. Prof.) and others.
The Executive Vice president of the SGI group Prof. V. K. Sharma appreciated the efforts of the team.