Institutions Innovation Cell received 3 STARS rating from the Ministry of Education
Event Navigation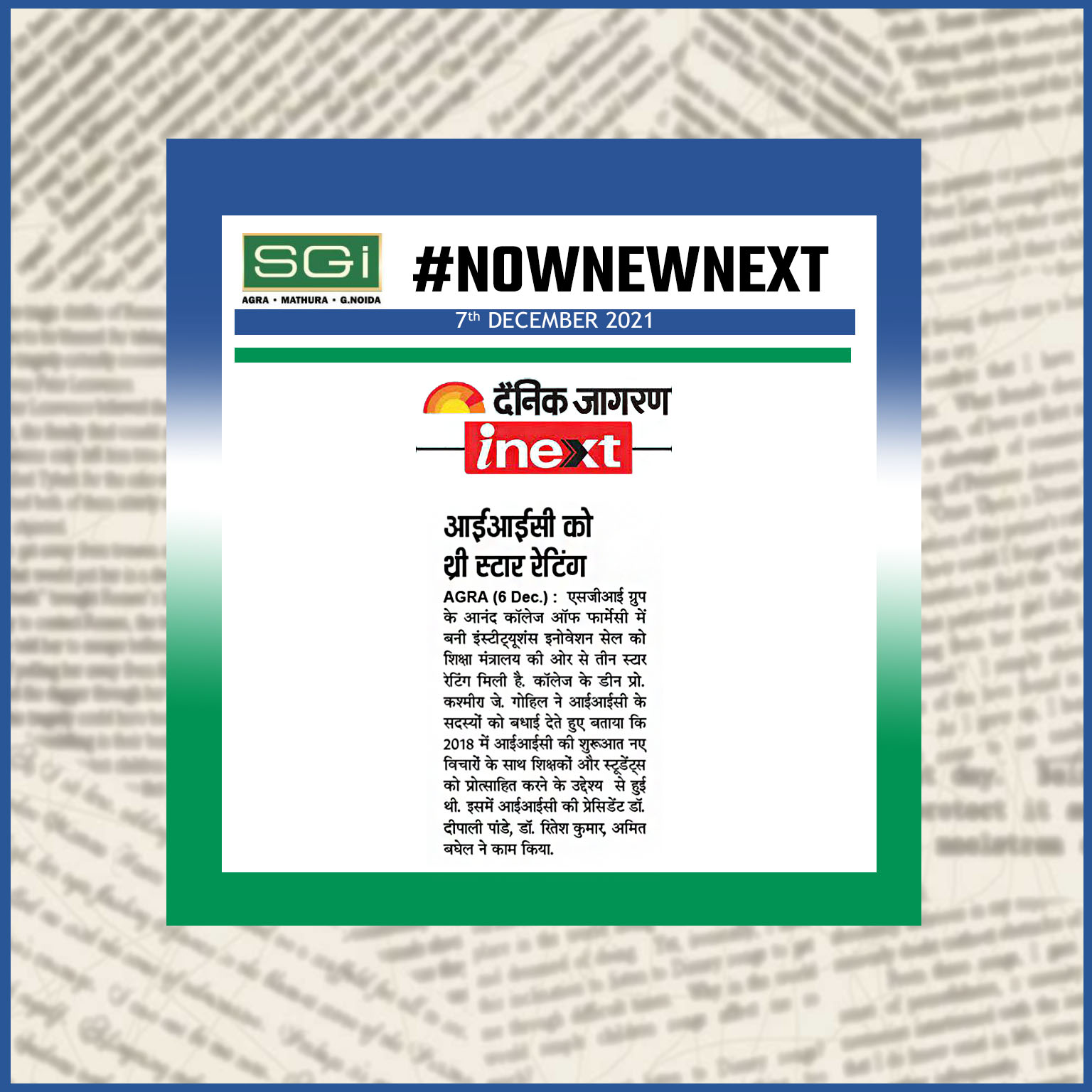 Institutions Innovation Cell (IIC) at Anand College of Pharmacy, SGI, Agra received a 3 STARS rating from the Ministry of Education (MOE), Government of India for session 2020-21. The IIC was established in 2018 at Anand College of Pharmacy, Agra. The main objective of the IIC is to encourage, inspire and nurture faculties as well as students by supporting them to work on new innovative ideas and transform them into prototypes. The rating was done on the basis of completing 12 activities in two semesters and uploading all the reports and participation of prescribed activities instructed by MOE.
Dr. Deepali Pandey (President, IIC), Dr. Ritesh Kumar (Convener, IIC) along Mr. Amit Kumar Baghel (Student, B. Pharm.) worked in Institution Innovation Cell to achieve this goal under the able guidance and supervision of Prof. (Dr.) Kashmira J. Gohil, Dean, Anand College of Pharmacy, Agra.
Dean of the college, Prof. (Dr.) Kashmira J. Gohil congratulated all the members of the IIC on this success.
The Vice Chairman of the SGI group, Shri Y. K. Gupta and Executive Vice president, Prof. V. K. Sharma also appreciated the efforts of the IIC team for the same.