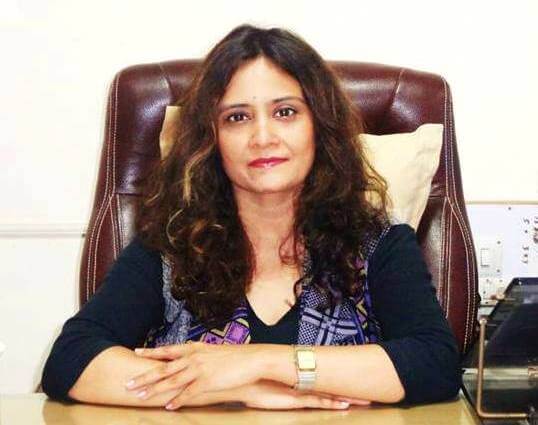 Dr. Kashmira J. Gohil is M. Pharm, Ph. D in Pharmaceutical Sciences with Specialization in Pharmacology from the prestigious Maharaja Sayajirao University (MSU), Baroda, Gujarat and Ph. D from one the reputed institutes of Pharmacy, Nirma University, Ahmedabad, Gujarat, India.
More than 18 years of total working experience.
Author of various peer-reviewed National and International journals & 02 books in Medical Pharmacology.
Recipient of several Professionals awards & grants.
Currently active in administration, teaching & research.
Name of Respondent/ Ph. No/ Email

Dr. Kashmira J. Gohil

College Name
Anand College of Pharmacy
Department Name
Pharmacy
Designation
Director/Dean
Experience
18.5 years
Qualification
M. Pharm, Ph. D
Area of Interest

Herbal drug interactions
ADR & Pharmacovigilance
Herbal drug evaluations
Neurodegenerative diseases like Parkinsonism and depression
Diabetic complications.

Skill sets & Expertise

Academic administration, teaching & Research.
Skilled in assessment of behavioral models including antidepressant& anti-anxiety models: neurodegenerative disorders, diabetic complications, quantitative evaluation of neurotransmitters in brain homogenates, Assessment of herbal drug interaction pathways and Clinical case reports of herbal drug interactions.
Qualitative and quantitative analysis of drugs and herbal extracts in biological samples.
Medical writing & editing.
Conducting various conferences seminars, workshops and refresher courses in Pharmacy/Pharmacology as a convener and chief coordinator.
Ability to manage a team well, adapt to any new research area of work and complete the projects and prepare reports, in time.
Excellent oral and written communication skills in English.
Conduct laboratory practical's, group discussions and problem based learning (PBL) sessions among students.
Preparing teaching materials aids and outlines for the course work.
Prepare, administer and grade examinations in various universities across India.
Conduct research in pharmacology aiming for national and international grants to support the Research.
Prepare and edit manuscripts for research and review papers for publication in various peer-reviewed journals.
Professionally trained in Indian classical based singing (with distinction) and trained voice-over artist (for online educational websites and CD based programs).

Research and Publications (if any)

30 Research Papers in Peer-reviewed National and International journals.
02 books
30+ Presentation in national & international Conferences.

Awards and Recognitions (if any)

Research paper award: by an international journal, World Journal of Pharmacy and Pharmaceutical sciences awarded 'the best article award' for the research paper published in January, 2015 issue.
DBT grant as "Anand College of Pharmacy, Agra of 50,000/- for organizing national Conference at Anand College of pharmacy, on 06-07/11/2015.
Appreciation Award: Best performance in Research Project 2012-13. By SDPC, Kim, India.
Research grant of Rs.4.2 lack by Gujarat Council on Science and Technology, department of Science and Technology, Govt. Of Gujarat (GUJCOST), India in the year 2012.
Research and travel grant by National research Council of Canada (NRC) & IUPHAR in the year 2008.
Interniche award, Leicester, UK; for recognition of work in 'Alternative methods to animal experimentation, in the year 2005.
Chief Editor and Editorial board member of many international and national peer-reviewed journals

Memberships (if any)

Indian Pharmacological Society (IPS).
Indian Pharmaceutical Association (IPA).
Association of Pharmaceutical Teachers of India (APTI).
American College of Clinical Pharmacology (ACCP).
American Society of Pharmacology and Experimental therapeutics (ASPET).

Certifications (if any)
NA

Link to personal website/Blog

(If any)

https://twitter.com/KashmiraGohil

Book Cafe: I love books: A forum for discussion on books@tokjgohil