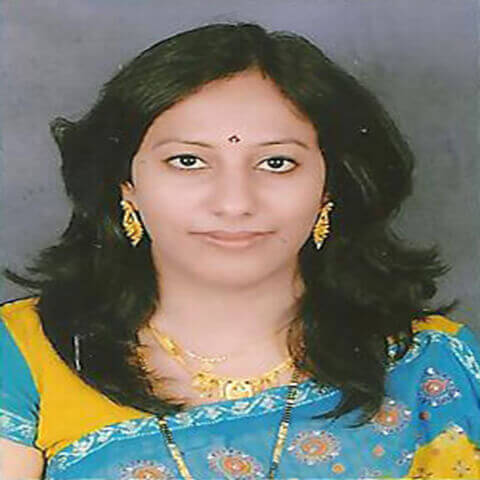 Dr. Monika Singh
Assistant Professor
Monika Singh is working as Asst. Professor in Anand college of Pharmacy. She obtained her Master's degree from Department of Pharmaceutical Sciences,
Guru Jambheshwar University of Science and Technology, Hissar
, India. She completed her PhD from 
M.D. University, Rohtak ('A' Grade University Accredited by NAAC)
. She has more than 12 years teaching and research experience. She has keen interest in computational chemistry and in-silico drug discovery.
Name of Respondent/ Ph. No/ Email
Dr. Monika Singh monika.singh@sgei.org
College Name
Anand College of Pharmacy
Department Name
Pharmacy
Designation
Astt. Professor
Experience
12 years of teaching & research
Qualification
M. Pharm., Ph.D.
Area of Interest
Computational Chemistry and in-silico drug discovery
Skill sets & Expertise
HPLC, UV spectrophotometer, Dragon Software, ANN software & Computer proficiency
Research and Publications (if any)
International Journals  : 07 Chapters in book : 02
Awards and Recognitions (if any)
Qualified Gate 2004 and GATE 2005
Memberships (if any)
Life membership of APTI and IPGA
Certifications (if any)

Attended Refresher course in Pharmacy of 3 weeks in 2010 at Institute of Pharmaceutical Sciences, Kurushetra University, Kurushetra.
Attended Faculty Development program of 15 days in 2015 in HITM, Keetham, Agra
Attended Faculty Development program (101X) of 2 weeks by IIT Bombay on ICT in 2017 in HITM, Keetham, Agra
Attended Faculty Development program (202X) of 2 weeks by IIT Bombay on ICT in 2017 in HITM, Keetham, Agra
Attended 05 Days QIP at IIT, BHU, Varansi on TQM in 2017.

Link to personal website/Blog (If any)