Interactive session on Innovation and ideas at Anand College of Pharmacy as a part of IIC Activities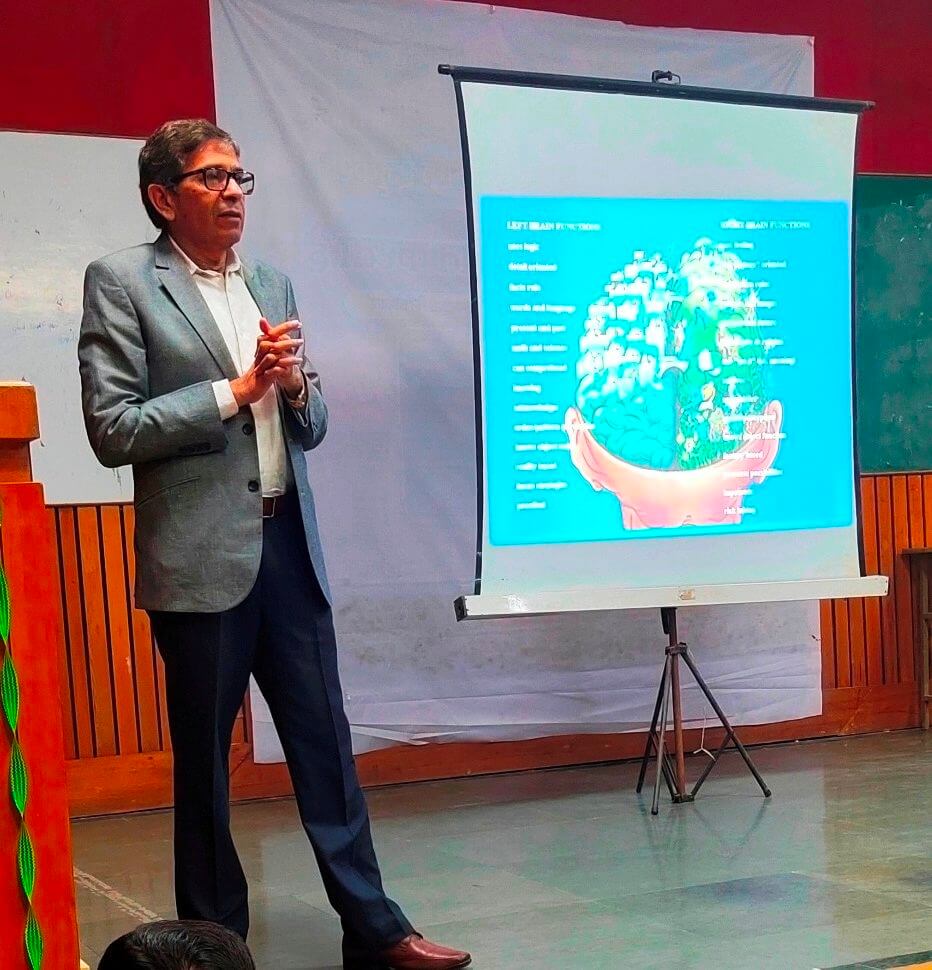 An interactive guest lecture of Dr. Manu Saxena (Ex. Head and Chief Scientist, CSIR, Gaziabad) was conducted at Anand College of Pharmacy in B. Pharm Hall for B. Pharm students in 2 sessions of one hour each at 11:00 am on 15th November 2019, Friday, as a part of Institution Innovation Cell (IIC) Activities. The topic of the workshop was "Creativity, Innovation and Product Development". Dr. Saxena spoke on Creativity, which is the capability or act of conceiving something original or unusual and Innovation as the implementation of something new. Invention is the creation of something that has never been made before and is recognized as the product of some unique insight. Dr. Saxena elaborated by differentiating the two with several examples of Invention and Innovation. He elaborated the different ways to think differently or in creative manner to solve problems, develop lateral thinking to look at things in a new way. The guest speaker conducted various group exercises and activities among students which they thoroughly enjoyed with an avid interest. Different stages of product design and development were elaborated in detail by the guest speaker. The students and staff participants were deeply motivated.
Dr. K. J. Gohil (Dean, ACP) presented memento to the guest speaker as a token of appreciation.
Mr. Gurvinder Pal Singh (Asst. Prof, Pharmaceutical Chemistry) and Mr. Yogendra Mavai (Asst. Prof, Pharmacology) and Mr. Vikas kumar (Asst. Prof, Pharmacology) were the coordinators of the event and Mrs. Shamshath Begum (Asst. Prof, Pharmaceutics) hosted the event.